Oh Lab, from left to right: Changhui Guan, Elizabeth Fleming, Julia Oh, Akintunde Emiola, Christian Hansen, Anita Voigt​.​​
NEWS

Feb 2016: Our paper, using Pacbio SMRT sequencing to resolve metagenomes and SNP variation, is out in mBio http://mbio.asm.org/content/7/1/e01948-15.full. See JAX's press release here: https://www.jax.org/news-and-insights/2016/february/microbes-in-the-dark
Spring 2016: Dr. Akintunde Emiola will be joining as a postdoc from the University of East London in the UK
Jan 2016: Christian Hansen from the University of Connecticut joins us as a Professional Science Master's student
Aug 2015: Dr. Changhui Guan, previously from the Handelsman lab at Yale, is our new senior scientist/research associate
Aug 2015: Dr. Anita Voigt from the Bork lab at EMBL will be joining as a joint postdoc in 2016
July 2015: Elizabeth Fleming, our new lab manager, joins us from Yale
July 15, 2015: The Oh lab officially opens doors at Jax! See our press release
here
.
June 2015: We have job openings for research assistants and postdocs. Find more information and apply
here
.
Powered by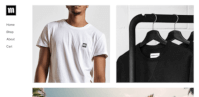 Create your own unique website with customizable templates.